Imaan Mazari Granted Bail, Ali Wazir Sent to Jail for 'Interfering' in State Affairs A local court in Islamabad granted bail to human rights lawyer Imaan Zainab Mazari-Hazir and sent Pashtun Tahafuz Movement (PTM) leader Ali Wazir to Adiala Jail. This decision followed charges of "interference in state affairs" and damaging public property, stemming from
Imaan Mazari Granted Bail, Ali Wazir Sent to Jail for 'Interfering' in State Affairs
A local court in Islamabad granted bail to human rights lawyer Imaan Zainab Mazari-Hazir and sent Pashtun Tahafuz Movement (PTM) leader Ali Wazir to Adiala Jail. This decision followed charges of "interference in state affairs" and damaging public property, stemming from a PTM rally.
Two FIRs were filed against Mazari and Wazir for sedition and damaging public property after a PTM rally.
Mazari received a 14-day judicial remand in jail, while Wazir was placed on a two-day physical remand.
Mazari's bail plea was approved, though Wazir faced criticism for his lack of cooperation during investigations.
The FIR included charges like rioting, unlawful assembly, and obstructing public servants during the rally.
Accusations of blocking roads, threats, and property damage emerged from clashes with the police.
Earlier, an anti-terrorism court granted a three-day physical remand for Mazari and Wazir in a sedition case.
The arrests followed a controversial speech at a PTM rally, intensifying tensions between the movement and authorities.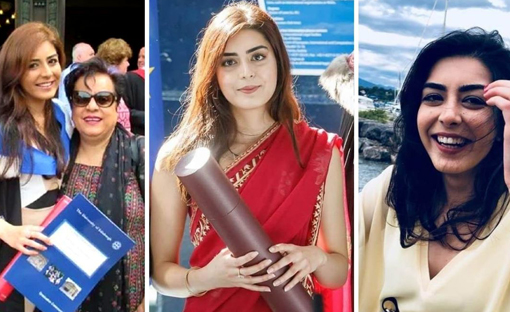 This incident raises questions about freedom of speech and civil liberties, sparking broader discussions in Pakistan.
As the legal proceedings continue, the PTM's role in advocating Pashtun rights remains a divisive issue.
Stay informed about the unfolding legal situation and its implications for civil liberties in the country.